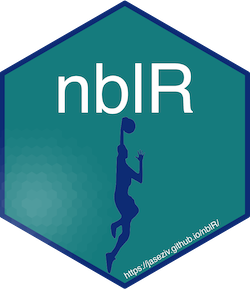 The nblR package allows users to obtain basketball statistics for the Australian basketball league (NBL). Stats include play-by-play, shooting locations, results and box scores for teams and players.
The vignette for the package offers a full description of the package and the functions available, and can be found here.
If you wanted to show your support and contribute to server time and data storage costs, feel free to send a small donation through the link below.